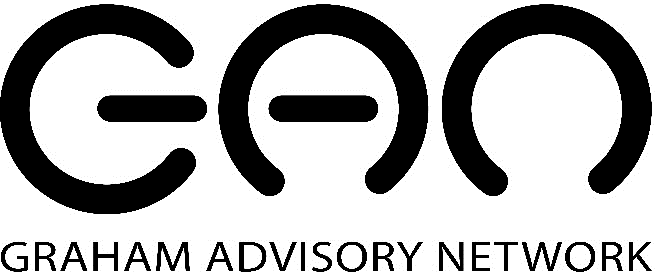 Graham Advisory Network Incorporated
2217 Poole Rd, Raleigh NC 27601
Office: (917) 804-8372
https://ganinc.us
Chris Graham | email [email protected]
office (917) 804-8372 | fax (919) 400-4244
Graham Advisory Network Incorporated (GAN) provides services that enable public sector organizations to achieve their goals through technology by providing hardware, software, and cloud based products, services, and consulting. Our goal is to always deliver the highest quality, timely and most reliable service possible, while also working to minimize the need for additional maintenance from our government clients. GAN's operations are located in economically disadvantaged areas of the United States and we strive to hire from these areas. As a SDVOSB GAN is also fully dedicated to supporting the needs of, and optimizing the daily life for America's military and veteran families and support communities.
GAN is a technology solutions provider specializing in technology consulting, product acquisition, and project management for the federal, state and local government with an additional focus on the unique needs and regulatory requirements of public sector healthcare, education, and research organizations.
IT Hardware and Peripherals
Software, SaaS, & Cloud Products
Communication & Event Technology
Cloud Migration and Repatriation
Cyber Readiness and Security
Digital Libraries and Information Subscriptions
Internet & Mobile Application Development
Business Technology Solutions Consulting
Technology Solutions for Healthcare, Educations and Research
Organizations
Custom Technology Development
Network Solutions & Custom Servers
PC & Laptop Hardware Provisioning
Electronic Library & Research Subscriptions
SaaS Consulting, Development & Implementation
Video and Internet/Network Based Conferencing
Medical & Healthcare Mobile App Development
Medical Technology and Product Provisioning
National Aeronautics & Space Admin (NASA)
Indian Health Services (IHS)
Walter Reed NMMC
VA Puget Sound Health Care System
William Middleton Veterans Hospital
VA Northern California Health Care System
Atlanta VA Health Care System
Central Arkansas Veterans Healthcare System
NAICS CODES: 325910 - 325992 - 333316 - 334111 - 334112 - 334118 - 334210 - 334220 - 334290 - 334310 - 334419 - 335313 - 335999 - 423430 - 423450 - 443142 - 511199 - 511210 - 517312 - 517919 - 518210 - 541511 - 541512 - 541519 - 541611 - 541613 - 541810 - 541820 - 541830 - 541990
GAN IS AN AUTHORIZED RESELLER PARTNER FOR:
Ingram Micro
IBM
Red Hat
Dell
Juniper Networks
Jabra
J2 Medical
Innovative Health Solution
Microsoft
Cisco
HP
Samsung
Hopin
Splashtop
Masimo
… to name a few.
CAGE CODE: 7VAR3
DUNS: 080561144
CERT: SDVOSB